HISTORIC BOXING NEWSPAPERS
You will enjoy reading these historic
newspapers and articles. Some of the
greatest boxing events from the 1800's
through modern history.

THE TOLEDO COMMERCIAL
THURSDAY MORNING, MARCH 18, 1897
MARTIN FLAHERTY vs DAL.HAWKINS

A SHORT FIGHT
---
Hawkins Put Flaherty
Out in a Rapid Manner
_ Carson, March 17. - The Flaherty-
Hawkins fight, the first of the two min-
or contests, was set for 3 o'clock, but
it was 4 before the men entered the
ring. At that time there was about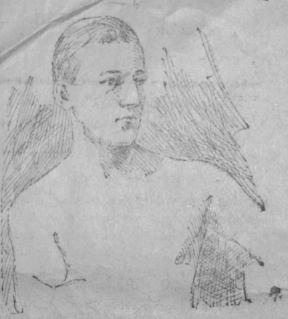 DAL. HAWKINS
1500 persons present. Both men were
weighed in at 128 pounds.
_ The fight was soon over. There was
one exchange of blows, a clinch and a
knockout. Flaherty going down as
though he had been shot. It was all
over in one minute and four seconds.
The official timer gave the time as
four seconds, but in his excitement he
knocked off a minute.
_ At the call of time Hawkins lost no
time in going at his man. He swung
his left hard on Flaherty's jaw, and the
latter countered to the body. Then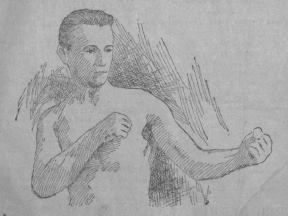 MARTIN FLAHERTY
they clinched, hanging on to each oth-
er for a few seconds.
_ After the breakaway Hawkins land-
ed a right swing on Flaherty's jaw,
and followed the same in an instant,
with a left swing on the same place.
Flaherty fell over backwards, his head
striking the floor with great force. He
lay perfectly still, and was counted
out. Then his seconds carried him from
the ring.
Historic boxing newspapers and articles.