HISTORIC BOXING NEWSPAPERS
You will enjoy reading these historic
newspapers and articles. Some of the
greatest boxing events from the 1800's
through modern history.



THE TIMES PICAYUNE


SEPTEMBER 23, 1927
GENE TUNNEY vs JACK DEMPSEY

New Orleans "The Times Picayune" (LA) dated Sep 23, 1927. The 1927 boxing match between Gene Tunney and Jack Dempsey. This was the so called "long count" fight where there was a dispute over whether or not Tunney was down for 10 seconds before coming back to beat Dempsey.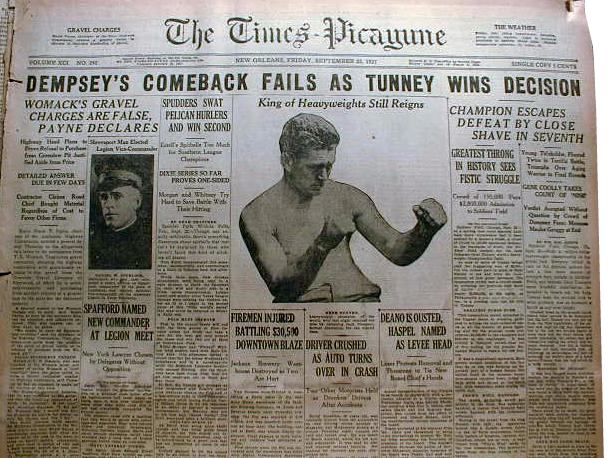 Historic boxing newspapers and articles.