MORE PHOTOS OF ALABAMA HILLS
Photos and information about Alabama Hills.
Included on CAMPGROUNDS IN THE USA
Listing of Free Campgrounds...
DEATH VALLEY NATIONAL PARK
Photos and information about Death Valley.
Includes free Campground Directory.
Death Valley National Park is about
50 miles east from Lone Pine, CA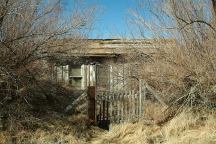 Old house in Keeler, CA
KEELER, CALIFORNIA
Photos from Keeler.
Located on Hwy.136
13 miles east from Lone Pine, CA
What a bizarre town... a complete subculture.
Included under the listing for Ghost Towns.
CAMPGROUNDS IN THE USA
Free campgrounds in the USA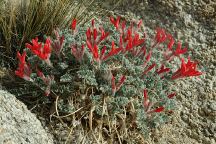 Flowers at Alabama Hills Recreation Area
March 10, 2007
WILDFLOWERS OF ALABAMA HILLS
A photo collection of wildflowers from
the Alabama Hills Recreation Area.


www.eugenecarsey.com
California Tourist Guide and Destinations
Things to do and see in California
ALABAMA HILLS RECREATION AREA
NATURAL ARCHES AND WINDOWS
BABY ARCH 2