ARIZONA CAMPGROUNDS
Alamo Lake
Apache NF / East Fork Rec. Area
Apache NF / Granville
Apache NF / Hannagen
Apache NF / Highway 191
Apache NF / Juan Miller
Apache NF / KP Cienega
Apache NF / Strayhorse
Apache NF / Upper Blue
Betty's Kitchen
Canyon De Chelly
Chiricahua NM
Cochise Stronghold NM
Cochise Stronghold West
Coconino NF / Beaverhead Flat
Coconino NF / Fossil Creek Rd
Colorado River / Cibola
Coronado NF / Gardner Canyon
Coronado NF / Turkey Creek
Craggy Wash
Flagstaff
Grand Canyon
Grand Wash
Hwy 288 / Salt River
Hwy 288 / Sierra Ancha
Hwy 93
Hwy 96 / Bagdad
Imperial Dam / Betty's Kitchen
Interstate 10 / Exit 1
Ironwood Forest NM
Kofa NWR / Crystal Hill
Kofa NWR / King Canyon
Kofa NWR / Palm Canyon
Lake Havasu
Lake Mead / Bonelli Bay
Lake Mead / Bonelli Landing
Lake Mead / Greg's Hideout
Lake Mead / Pearce Ferry
Mescal / Road 35
Mogollon Plateau / Hwy 87
Mogollon Rim / Hwy 260
Mormon Lake
Needle Mountains
Organ Pipe Cactus NM
Osborne Wash
Painted Rock Petroglyphs
Prescott NF / Williamson Valley
Quartzsite/ Dome Rock
Quartzsite / Gold Nugget Road
Quartzsite / Plomosa Road
Quartzsite/ Scaddan Wash
Sonoran Desert
Swansea Townsite
Tonto NF / Fossil Creek
Tonto NF / Tortilla Flats
Whitewater Draw
Wild Cow Springs
Windy Point Rec. Site
Winslow
CALIFORNIA CAMPGROUNDS
Afton Canyon
Alabama Hills
Anza-Borrego/ Blair Valley
Anza-Borrego/ Carrizo Badlands
Ancient Bristlecone Pine Forest
Big Pine / Bakers Creek
Big Rock/ Big Pines Highway
Big Sur
Black Rock Reservoir
Box Canyon
Breckenridge Road
Bucks Lake Recreation Area
Buttermilk Country
Chimney Peak
Chocolate Mountains
Coastal Drive
Cow Mountain
Crowley Lake
Death Valley / Emigrant
Death Valley / Saline Valley
Death Valley / Wildrose
El Mirage Dry Lakebed
Eldorado NF / Cosumnes
Figueroa Mountain Rec. Area
Frazier Mill Campground
Gold Hill Campground
Highway 78 / Glamis
Highway 93
Highway 96
Holtville Hot Springs
Hope Valley
Indian Valley Reservoir
Inyo NF / Big Springs
Inyo NF / Cottonwood Road
Inyo NF / Deadman C.G.
Inyo NF / Glass Creek
Inyo NF / Hartley Springs
Inyo NF / Pine Creek
Iron Canyon Reservoir
Jawbone Road
Johnson Valley
Joshua Tree National Park
Kern River/ Public Meadows
Keyesville Recreation Site
Kirch Flats Campground
Klamath NF / Coffee Creek
Klamath NF / Horse Flat
Knoxville Recreation Area
Lake Isabella
Latour Demonstration Forest
Lockwood Valley / Dome Springs
Lockwood Valley / Ozena
Lockwood Valley / Reyes Creek
Los Banos Wildlife Area
Los Padres NF / Meranda Pines
Los Padres NF / White Oaks
McCloud Reservoir
Mendocino NF / Fouts Spring
Mendocino NF / Lake Pillsbury
Mendocino NF / Whitlock
Midland / Colorado Desert
Mojave National Preserve
Modoc NF / Big Sage Reservoir
Modoc NF / Cave Lake
Modoc NF / Dan's Place
Modoc NF / Duncan Reservoir
Modoc NF / Janes Reservoir
Modoc NF / Lassen Creek
Modoc NF / Lava Camp
Modoc NF / Plum Valley
Modoc NF / Reservoir C
Modoc NF / Reservoir F
Mono Hot Springs
Mount Pinos Rec. Area
Mount Pinos / Marian
Mount Pinos / Valle View
Niland Boat Ramp
North Fork Kern River
Old Ridge Route Road
Painted Canyon
Palo Verde Rec. Area
Pine Mountain / Reyes Peak
Pit River Rec.Area
Plumas NF / Lakes Basin
Plumas NF / Road#120
Plumas NF / Snake Lake Campground
PV Pit Campground
Rainbow Basin NL
Ramshorn Campground
Road 7N23/ Bear Campground
Rose Valley Rec.Area
Salt Springs Reservoir
Salton Sea Test Base
Sequoia NF / Alta Sierra
Sequoia NF / Hwy.190
Sequoia NF / Lloyd Creek
Sequoia NF / Sherman Pass Road
Slab City
Shasta-Trinity NF / Algoma
Shasta-Trinity NF / Shasta Lake
Shasta-Trinity NF / Slagger Camp
Shasta-Trinity NF / Trinity Lake
Stanislaus NF / Hermit Valley
Stony Gorge Reservoir
Tahoe NF / Bowman Lake
Tahoe / Foresthill Road
Tahoe NF / Saddleback Loop
Tahoe NF / Snag Lake
Toiyabe NF / Buckeye
Toiyabe NF / Green Creek
Trona Pinnacles
Wagon Wheel
Walker Pass
COLORADO CAMPGROUNDS
Gates Of Lodore
Grand Mesa NF / Road 121
Guanella Pass Byway
Pike NF / Tarryall Reservoir
Routt NF / Black Mountain
San Juan NF / Alpine Loop
San Juan NF / Buckles Lake
San Juan NF / South Mineral
Tin Cup / Cumberland Pass
Uncompahgre NF / Cimarron Forks
Uncompahgre NF / Owl Creek
White River NF / Road 245
FLORIDA CAMPGROUNDS
Everglades NP
IDAHO CAMPGROUNDS
Birch Creek
Challis NF / Pass Creek
Custer Ghost Town
Hells Canyon / Heavens Gate
Hells Canyon / Pittsburg Landing
Morgan Creek Recreation Site
Nez Perce NF / Allison Creek
North Fork Campground
Palisades Reservior
Payette NF / Lost Valley Reservoir
Salmon River Road
Upper Priest Lake
LOUISIANA CAMPGROUNDS
Grand Isle
MICHIGAN CAMPGROUNDS
Hwy 2
Hwy 94
Road H13
MINNESOTA CAMPGROUNDS
Hwy.1
MISSISSIPPI CAMPGROUNDS
Grand Gulf Military
Great River Road
Natchez Trace Parkway
MONTANA CAMPGROUNDS
Hell Creek
Hungry Horse Reservoir
Jardine
Red Rock NWR
Road 298/ Natural Bridge
NEVADA CAMPGROUNDS
Berry Creek
Black Rock Desert
Blue Mass Scenic Area
Chimney Dam Reservoir
Cleve Creek
Dodge Reservoir
East Creek
East Walker River
Fortynine Camp
Gap Mountain
Goodale Creek
Goshute Canyon
Government Wash
Great Basin NP
Hickison Petroglyphs
High Rock Canyon
Highway 722
Illpah Reservoir
Kalamazoo
Kingston Canyon
Meadow Valley
Mill Creek
Oak Creek Summit
Onion Valley Reservoir
Pahranagat NWR
Ramhorn Springs
Ruby Mountains
Sheldon NWR / Big Spring Reservoir
Sheldon NWR / Catnip Reservoir
Sheldon NWR / Fish Spring
Sheldon NWR / Gooch Spring
Sheldon NWR / Virgin Valley
Sheldon NWR / West Rock Spring
Smoke Creek Desert
Squaw Valley Reservoir
Tabor Creek
Tonkin Spring
Walker Lake
Wilson Canyon
Wilson Reservoir
Windy Gap
Virgin River
LINKS:
http://www.campingguidenevada.com
http://www.sierravisions.com
http://www.forsythlv.com/petroglyphs.htm
NEW HAMPSHIRE CAMPGROUNDS
Hwy 112
Hwy 302
NEW JERSEY CAMPGROUNDS
Delaware Water Gap
NEW MEXICO CAMPGROUNDS
Apache NF / Pueblo Park
Apache NF / ??? Campground
Bisti Wilderness ???
City Of Rocks SP (Fee Area)
Gila NF / Cherry Creek
Santa Fe NF / Rio Puerco
Santa Fe NF / Road 70
Three Rivers(Petroglyphs)
LINKS:
http://www.nm.blm.gov
NEW YORK CAMPGROUNDS
NORTH CAROLINA CAMPGROUNDS
Blue Ridge Parkway
Outer Banks
OREGON CAMPGROUNDS
Alvord Desert / Mann Lake
Applegate Lake
Bald Mountain Road
Balm Creek Reservoir
Brookings/ Road #1108
Brookings/ Packer's Cabin
Burnt Mountain
Cavitt Creek BLM Rec.Site
Christmas Valley / Green Mountain
Christmas Valley / Lost Forest
Christmas Valley / Sand Dunes
Columbia Gorge / French Glen
Columbia Gorge / Rufus Landing
Deschutes NF / Cabin Lake CG
Deschutes NF / Crane Prairie Reservoir
Deschutes NF / Jack Lake Road
Deschutes NF / Lava Butte Road#500
Deschutes NF / Lava Flow CG
Deschutes NF / Round Lake CG
Deschutes NF / Three Creeks
Detroit Lake
Detroit / Road#46
Detroit / Road#4670
Detroit / Road #63
Dog Lake BLM Recreation Site
EFROHVTS / Camp II Trailhead
EFROHVTS / China Hat C.G.
EFROHVTS / Road 25
EFROHVTS / Road 2510
EFROHVTS / Sand Springs
EFROHVTS / South Lava
Elderberry Flat Campground
Fall Creek Lake
Fishhole Lake BLM Rec. Site
Five Mile Creek
Fremont NF / Alder Springs
Fremont NF / Campbell Lake
Fremont NF / Chewaucan Crossing
Fremont NF / Cottonwood Meadow
Fremont NF / Deadhorse Lake
Fremont NF / Deep Creek
Fremont NF / Dismal Creek
Fremont NF / Drews Creek
Fremont NF / Jones Crossing
Fremont NF / Jones Forest Camp
Fremont NF / Lee Thomas C.G.
Fremont NF / Lofton Reservoir
Fremont NF / Marster Springs C.G.
Fremont NF / Mud Creek
Fremont NF / Overton Reservoir
Fremont NF / Rock Creek
Fremont NF / Sandhill Campground
Fremont NF / Silver Creek Marsh
Fremont NF / Thompson Reservoir
Fremont NF / Vee Lake
Fremont NF / Willow Creek
Gerber BLM Rec. Site
Green Peter Lake
Gold Beach / Snow Camp Lookout
Haystack Reservoir
Head Of The River C.G.
Hells Canyon / Buckhorn
Hells Canyon / Hat Point
Hells Canyon / Homestead
Hells Canyon Overlook
Henderson Flat OHV Area
Hole-In-The-Ground
Horse Caves
Lake Billy Chinook
Lake Owyhee
Malheur NF / Road#18
Mayfield Pond
McKenzie / Alder Springs C.G.
McKenzie / Lava Camp Lake C.G.
McKenzie / Scott Lake C.G.
Millican Valley
Mount Hood NF /Barlow Creek
Mount Hood NF / Hwy 224
Mount Hood NF / McCubbins Gulch
Newberry Crater and Monument
Ochoco NF / Broadway
Ochoco NF / Buck Springs
Ochoco NF / Cottonwood
Ochoco NF / Road#16
Ochoco NF / Road#27
Olallie Scenic Area
Old Highway 20
Opal Creek Scenic Area
Paisley - Road#33
Park Creek BLM Rec. Site
Pine Mountain Observatory
Prineville / Crooked River
Prineville / North Shore Road
Prineville / Salt Creek Road
Rock Creek Campground
Rouge River NF / Applegate Lake
Scaredman BLM Rec.Site
Siskiyou NF / Buck Creek
Siskiyou NF / Butler Bar
Siskiyou NF / China Flat
Siskiyou NF / Eden Valley
Siskiyou NF / Elko
Siskiyou NF / Game Lake
Siskiyou NF / Laird Lake
Siskiyou NF / Myrtle Grove
Siskiyou NF / Road#3358
Siskiyou NF / Squaw Lake
Siskiyou NF / Sunshine Bar
Siskiyou NF / Wooden Rock
Siuslaw NF / Big Creek Road
Siuslaw NF / Indian Creek
Siuslaw NF / North Fork Siuslaw
Siuslaw NF / Rocky Bend
Siuslaw NF / Ten Mile
Skull Hollow
Smith Reservoir
Smith River / Smith River Falls
Smith River / Vincent Creek
Smith River / West Fork
Sparks Lake Recreation Area
Steens Mountains
Succor Creek SNA
Umpqua NF / Lemolo Lake
Upper Lake Creek BLM Rec. Site
Wallowa-Whitman / Boulder Park
Wallowa-Whitman / Boundary
Wallowa-Whitman / Buck Creek
Wallowa-Whitman / Lostine River
Wallowa-Whitman / McCully Fork
Wallowa-Whitman / North Catherine
Wallowa-Whitman / N. Fork Imnaha
Wallowa-Whitman / Twin Lakes
Willamette NF / Aufderheide Forest Drive
Willamette NF / Blue River Reservoir
Willamette NF / Hill Creek Lake
Willamette NF / Indigo Springs
Willamette NF / Loggers Butte
Willamette NF / Lost Lake CG
Willamette NF / Salmon Creek Road
Wickiup Reservoir / Road#090
Wickiup Reservoir / Road#4260
Wickiup Reservoir / Road#4280
Wickiup Reservoir / Road#4370
Wickiup Reservoir / Road#44
Winema NF / Jackson Creek C.G.
LINKS:
http://www.oregon.gov
Oregon Road Cams
http://zebu.uoregon.edu/weather.html
SOUTH DAKOTA CAMPGROUNDS
Badlands NP
TENNESSEE CAMPGROUNDS
Great Smokey Mountains
TEXAS CAMPGROUNDS
Big Bend NP
Coffee Mill Lake Park
Haskell City Park
Hereford City Park
High Point Park
Lake Graham
Lake Granbury
Lake Limestone
Pat Mayse Lake
Port Mansfield
Schreiner City Park
South Lake
Steinhagen Lake / East End Park
Stonewall Jackson Camp
UTAH CAMPGROUNDS
Castle Rock
Cathedral Valley Road
Coral Pink Sand Dunes
Curlew Valley
Glen Canyon
Goblin Valley
Goosenecks SP
Gunlock State Park
Kolob Resevoir
Lava Point Campground
Mesa Road
Sego Canyon
Valley Of The Gods
WASHINGTON CAMPGROUNDS
Capitol SF / Fall Creek
Capitol SF / Margaret McKenny
Capitol SF / Middle Waddel
Capitol SF / Mima Fall Trailhead
Capitol SF / North Fork
Capitol SF / Porter Creek
Capitol SF / Sherman Valley
Chopaka Lake Camp
Columbia Gorge / Avery Site
Columbia Gorge / Cliffs Park
Columbia Gorge / Rock Creek
Columbia Gorge / Sundale Park
Colville NF / Pierre Lake Campground
Colville NF / Swan Lake Campground.
Colville NF / Ten Mile Campground
Colville NF / Trout Lake Campground
Gifford Pinchot NF / Council Lake
Gifford Pinchot NF / Quartz Creek
Gifford Pinchot NF / Road#23
Glenwood-Goldendale Road
Hwy.103
Mount St. Helens NM(South)
Okanogan NF / Crawfish Lake
Olympic NF / Campbell Tree Grove
Olympic NF / Laney
Olympic NF / Wynoochee Falls
Olympic NP
Olympic NP / North Fork
Olympic Peninsula / Coppermine Bottom
Olympic Peninsula / Cottonwood
Olympic Peninsula / Hoh-Oxbow
Olympic Peninsula / Lillwaup
Olympic Peninsula / Melbourne
Olympic Peninsula / Minnie Peterson
Olympic Peninsula / South Fork Hoh
Olympic Peninsula / Upper Clearwater
Olympic Peninsula / Willoughby
Olympic Peninsula / Yahoo Lake
Snake River / Hwy 194
Sunrise Trail#707
Tahuya SF / Aldrich Lake
Tahuya SF / Camp Spillman
Tahuya SF / Howell Lake
Tahuya SF / Kammenga
Tahuya SF / Tahuya River
Tahuya SF / Toonerville
Tahuya SF / Twin Lakes(Walk-In)
Teanaway Watershed / 29 Pines
Teanaway Watershed / Teanaway
Umatilla NF / Big Springs
Umatilla NF / Ski Bluewood
Williams Creek Campground
LINKS:
http://www.parks.wa.gov
WISCONSIN CAMPGROUNDS
Road GG
WYOMING CAMPGROUNDS
Hwy 72
Hwy 296
Hwy 352
Lake Viva Haughton
Medicine Bow NF / Hwy 70
Pine Creek Ski Area

CAMPING RECIPES
Easy and simple recipes...
(Still working on these pages)
BUILDING A CAMPFIRE
Different methods to build a campfire
Never leave your campfire unattended.
Extinguish with water only. Covering
with rocks and debris is ineffective.
FIRE SAFETY
Required reading before building a campfire.
Burying human waste and toilet paper
in a hole at least 8" deep will help the
decomposition process.
Leaving all plants, shrubs, trees and
standing snags undisturbed preserves a
sense of naturalness free from the scars
of human activity.
BEAR FACTS
General rules and information.
COUGAR FACTS
Cougar Facts and Safety
RATTLESNAKE FACTS
Precautions and basic emergency care
TOURIST PHOTOS 2003
TOURIST PHOTOS 2004
TOURIST PHOTOS 2005
TOURIST PHOTOS 2006
TOURIST PHOTOS 2007
TOURIST PHOTOS 2008
TOURIST PHOTOS 2009
TOURIST PHOTOS 2010
TOURIST PHOTOS 2011
ROADS OF THE USA 2003
ROADS OF THE USA 2004
ROADS OF THE USA 2005
ROADS OF THE USA 2006
ROADS OF THE USA 2007
ROADS OF THE USA 2008
ROADS OF THE USA 2009
ROADS OF THE USA 2010
ROADS OF THE USA 2011
PANORAMA IMAGES
ROAD MAPS AND ATLAS
These are road maps of our personal travels.
LINKS:
http://www.forestcamping.com
Fred and Suzi Dow have been visiting, researching,
and providing a wealth of information about National
Forest campgrounds since 1994.
http://www.cascaderamblings.com
So many places we didn't know existed
Very informative with inspirational photos.
http://www.diffenbacher.com
Travel Journal and Photos.
http://www.robertwynn.com/index.html
Bob and Brenda's Ghost Town Seekers
http://users.sisna.com/archman/index.html
Bob's Arches...
http://www.ghosttowns.com
If your interested in Ghost Towns...
http://www.fratesphoto.com
Great Photos...
http://www.americansouthwest.net/
A Guide to the National Parks and
Natural Landscapes of Southwest USA
http://www.oregon.com/covered_bridges
Covered bridges in Oregon
Western Regional Climate Center
Disseminate high quality climate data and
information pertaining to the western United States
Includes links to important weather sites.
LITTER HALL OF SHAME
Illegal dumping and Litterbugs
So you want to sue us for publishing
your name and address...
Gerber makes a great axe
http://www.gerberstore.com/
Like a hot knife through butter...
TIP OF THE DAY:
Take a file and sharpen the blade of
your shovel. It only takes a couple
minutes and makes the job so much
easier.
GENERAL INFORMATION:
Big Dipper to find the North Star
Take a First Aid Class.
It only takes a couple hours
and can mean the difference
between life and death. The
knowledge gained can be a
most valuable asset.
COWBOY STYLE COFFEE
How to make coffee cowboy style
CAMPING CHECKLIST
Camping equipment and supplies
ITINERARY FORM
An Itinerary Form to leave with a relative
or friend in the event of an emergency.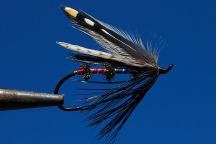 Tarzana Steelhead Fly
http://www.flytyinginstruction.com
This is our newest website...