BEND OREGON DRINKING WATER
A couple of simple tests that anybody can do:
TEST #1
Fill a gallon jug with tap water and place the cap on it.
Wait 24 hours, then remove the lid and smell the water.
Does it smell like chlorine?
Because we keep a gallon of water in the car, there have been
times the chlorine smell would knock you backwards.
TEST #2
Fill a clear drinking glass with water and let it evaporate.
Check the residue left on the sides and bottom of the glass.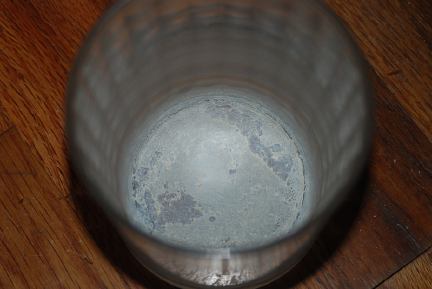 The white residue left on the side and bottom of the
glass is fluoride that has been added to the tap water.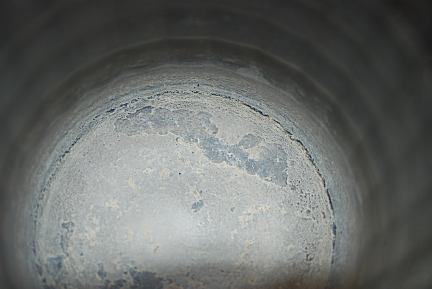 A close-up view of the fluoride residue left in a glass of evaporated
tap water.