PSYCHO 69
FREE DOWNLOADS
Also see: Supla Downloads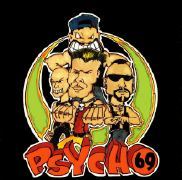 PSYCHO 69 CD (Front Cover)
Back To Nowhere ©1995 Lyrics
6.5MB (Down Load Now)
The Deal ©1995 Lyrics
4MB (Down Load Now)
Trip Scene ©1995 Lyrics
5.4MB (Down Load Now)
Buy CD
www.mp3.com
SPECIAL GUESTS:
JOE BRUNO - BACKING VOCALS ON TRIP SCENE; JIMMY FROM MURPHY'S LAW, VINNY STIGMA (MADBALL) - BACKING VOCALS ON TRIP SCENE AND NO SPACE; TODD YOUTH FROM MURPHY'S LAW - LEAD GUITAR ON NON STOP ACTION / DAVE VULCAN - PHOTOGRAPHS / LOUIE GASPARRO - ILLUSTRATIONS / LOUIE GASPARRO, SUPLA, DAVE VULCAN - ART DIRECTION CONCEPT / MARCOS ARTHUR - DESKTOP PUBLISHING / ROD RIGO - GRAPHIC SUPERVISION
SPECIAL THANKS TO:
JOE BRUNO(CREW CHIEF, DRUM TECH, BACLINES & M.C.), DAVE VULCAN, TOMMY CAPITO, PETE VASSIL, MARCO SOCCOLI, ARTIE SMITH, PEPE, DOUG, HENRY GILL, LOUIS ESPINOZA, MIKE MOSES, CONTINENTAL, CONEY ISLAND HIGH, ROXY STUDIOS, BIG HOUSE STUDIOS, KEN KERSHNER, ZEKE, JIMMY AND TODD MURPHY'S LAW, VINNY STIGMA MADBALL, EUGENE, KEN SMITH, OBIE BENZ, GEORGE AND JESSE, SUZAN, JESSI (D-GENERATION), BOBO, ASTORYA CREW, MORNI, ALEX (GHOTIC), GREEN HAIR, UH-OH, LUMINATO PRO. (ROBERT AND GRACE), SETH BLOM, JESSICA ROSE, RODRRIGO, RUI VILARINHO, ALEX G., JAPA, ALL AT N.Y.C. CUSTOM LEATHER, AGATHA, ANGUS, PSYCHO'S FRANK, INDIAN LARRY, PAUL, TIM AND MARTHA, ANDREA (KILLERR HOT ROD TAHS), TRACY JANSEN, ADRIAN, DEBRA, ROBBIN, JAMES, SULING, ARRON, LIGIA, TIM, ANDRE, SERGIO, TODO MUNDO DA PRIMAL, MTV (BRAZIL), SERGIO, GASTAO, ANA BUTLER, RADIO 89, TRIP MAGAZINE, TODOS MEUS AMIGOS E FAS NO BRASIL



PSYCHO 69 CD
(Inside Jewel Case)
Released in Brazil and produced limited editions
This was the only CD recorded by PSYCHO 69

GYPSYWOOD
Copyright notice - You may download this material and make reasonable number of copies of this material only for your own personal use. You may not otherwise reproduce, distribute, publicly perform, publicly display, or create derivative works of this material, unless authorized by the appropriate copyright owner(s).
Hard, mean and rude. This band hit
New York City like a bomb.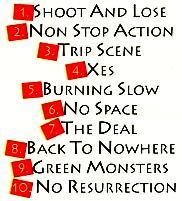 PSYCHO 69 CD (Insert)
Supla - Vocals
Steg Von Heintz- Guitar
Francois Gehin- Bass
Louie Gasparro- Drums


PSYCHO 69 CD (Back Cover)
RECORDED AT BIG HOUSE STUDIO NYC SEPT.95 /
PRODUCED BY PSYCHO 69 / MIXED BY MARK
MASON & PSYCHO 69 / MASTERING BY SEAR
SOUND
ALL SONGS WRITTEN BY PSYCHO 69
WORDS BY SUPLA AND LOUIE GASPARRO EXCEPT
"BURNING SLOW" BY SUPLA, LOUIE GASPARRO
AND OBIE BENZ






GREEN HAIR was added as a bonus
song and not printed on the CD cover
INTERNET GOLD RECORD