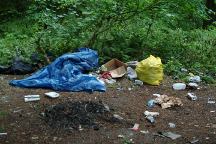 Kipling D. McConkey
Oakridge, Oregon
June 12, 2006
MORE...
---
Cibola National Wildlife Refuge:
May 2006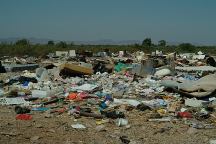 Dump site...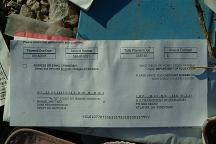 Manuel Martinez
Manuel Martinez just dumps his garbage on public lands.
This is a crime...
Manuel Martinez
24063 Neighbors Blvd.
Ripley, CA 92225
MORE: MANUEL MARTINEZ
---
The most littered area has to be around Mecca California. Have yet to figure out the source... for several square miles is garbage blowing in the wind.
PHOTOS SOON...
---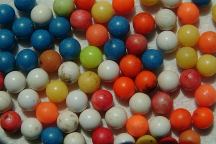 PLASTIC PELLETS
We are starting to find these plastic pellets everywhere.
Even in the most remote locations... on the mountain
peaks to the valleys down below. Just what we need.
THESE ARE LITTER... MAYBE WORSE!!!
---
DUCK
January 2006
Duck didn't leave an extreme mess, the reason he is listed on this page is because he claims to be an Elder in the Rainbow Clan... back to nature, simple and pure... what a joke... we see the Rainbow's leave garbage everywhere... very limited respect for nature.